International Congress on Natural Ressources, Capacity develpment
&
Technolgy Transfer
France – Lyon 19 / 21  Février – February  2020
bout  the Congress
  Global agriculture will face many challenges, including in particular population growth and food security, environment protection and natural resources, climate change and scarcity of conventional energetic resources.
Also, the need to continue to increase both yields and cultivated areas under, highly variable climatic context and against energy crisis, raises a series of questions: those of availability and renewal of resources – which it the water or carbon cycle, fertility and land use, sustainability of production systems, forest maintenance, natural balances (environmental pollution, loss of biodiversity maintenance of rural communities, etc.), and ultimately public health.
   Answers to these questions are to be found in the modernization of modalities intervention of all actors, and in particular in reinforcement of agricultural policies and devices to be put in place for the preservation of natural resources, adaptation to the climatic changes and the autonomy of populations, especially rural populations, to dispose of their resources (seeds, land …), in support of research for the development of sustainable agriculture with high ecological value, in successful meeting between scientific knowledge and local knowledge , and in the education of populations.
   Thus, to ensure food security both in quantity and quality and to face these numerous challenges, agricultural production must be more and more important, and in a sustainable way, and the valorization of knowledge and innovation is essential. to achieve this. In this way, capacity building in agricultural innovation becomes essential in order to stimulate the reflection and learning of stakeholders, and to recommend improvements and adjustments.
In the United Nations Development Program's (UNDP) approaches, capacity development is considered as engine of human development, and it is recognized that, face of current economic, climate and food crises, institutional and societal capacity development approaches to designing and implementing strategies that minimize the impact of these crises will remain essential to ensure the continuity of process to achieve development goals.
   Capacity building and development should be seen as more than just a process of transferring knowledge, skills and technologies between different partners. Adopting a more integrated approach would strengthen the capacity of institutions to make them more capable of producing, conserving and using knowledge. Thus, technology transfer, considered to be a part of knowledge transfer, can be seen as a process of transferring know-how, skills and technologies into the partnership framework.
 The organization of an international congress on natural resources, capacity building and technology transfer by the Euro-Arab Union on Geomatics is part of this process. During this conference, high-level scientists and academics, professional organizations and users of scientific research results will be involved; as well as decision makers. Topics will be interested to a sustainable management of natural resources (soil, water, forests, etc.), development and capacity building; as well as transfer, adaptation and adoption of knowledge and technologies. The modalities to develop a partnership and cooperation, for today and tomorrow, between the different participants will also be examined.
Objectives and expected results
   The principal aim is to aggregate community and create a platform for resilient exchange of information on technological developments, new scientific innovations and effectiveness of various regulatory programs towards  natural resources, Capacity development & technology transfer. It provides a first technical forum for expressing and learning about advanced research and developments, as well as for launching new applications, technologies and explores new trends in the field of climate change, environment & earth sciences.
   Conduct presentations, share knowledge, meet with current potential and eminent scientists, and receive name recognition at this 3 days event. International-reknown speakers, the most recent inventions, developments, and the newest technics in  natural resources, Capacity development  & Technology transfer are endorsements of this Congress.
Target audience
 Academics & Researchers
Earth &Climate scientists
 Agricultural scientists & Agricultural advisers
 Hydrological & Geologist
Geomatists , GIS specialists &Remote sensing specialists
Communication technology specialists
 Students (graduates, PhD)
Private sector , NGOs & Farm companies
Ministries, offices, research centers and universities
Scientific themes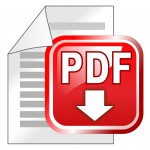 Axis1: Climate change, environment & earth sciences
   1 –  Earth sciences ,   environment and climate change
-          Earth Science , Pollution & Mitigation
-          Climatology & Climate Change
-          Prodution systems  & Sustainability
-          Marine geosciences
-          Renewable Energy
2 –  soil, plant and hydrology
 2-1-  Soil Science
-   Ecosystem Stability &  Soil Regeneration
-  Soil Fertility  & Soil Erosion
-  Soil Physics and Soil Mechanics
2-2 – Plant Science
-  Agricultural Research and Natural Resources
- Plant Nutrition  ,  physiology  &  Tissue Culture
-  Plant Disease Management
- 2-3 – Hydrology
-  Water quality Monitoring ,  Wastewater Treatment  &Management
-  River Water Environment
3 –   Renewable Energy and Resources
•          Solar  & Wind energy
•          Marine or ocean energy
•          Bio energy &  Geothermal energy
Axis 2 : Modern technolgies on agricultural sciences & geomatic applications
1 –  Agricultural technology and horticulture
- agriculturalengineering &   food security
- Agricultural production systems and agricultural industries
- Agricultural biotechnology &-   environment
- Forestry and landscape
- Fertilizers ,  pesticides & Crop protection
- Greenhouse and gardening
-   Animal Systems Production
2 –  Geomatic applications and modern technologies
- Geographic Information Systems & Technology
- Drone uses
- Geodesy and Survey Sciences
- Geophysics techniques
- Impact of ICTs on agricultural development
Axis 3 : Capacity development & tehnology transfer
Workshop: Ecotourism, landscape architecture and urban planning
Organizing committee:
Dr. Mohamed  Ayari , president of the EuroArab Union of Geomatics –  Chairman
 Scientific Committee
- Professor  Amor Chermiti. Senior Researcher. INRA Tunisia.  Chairman
- Professor Jean Domit. Head of Geography Department. Lebanese University. Vice Chairman   
- Prof  Alain Othmain. International expert on information systems technology . France. Vice Chairman   
- Professor  Philippe de Bois – France – Vice Chairman   
 -  Dr. Salwa Saidi Faculty of Science, University   Al-Manar  . Tunisia – Vice Chairman   
- Prof   Najib Bel Habib -  President of the University of Private Technology – Vice Chairman   
- Prof  Delphine Baya – President of The  Association of Francophone Friends in Africa . Vice Chairman   
Participation fees
1-   Researchers, academics, graduated students and faculty members 400 Euros or its equivalent
-         Participation with a work paper or a poster: 400 Euros
-         Presence: 400 Euros
2- Organizations, ministers, public and private institutions, farm companies:  500 Euros -        
Participation includes
Access to all activities
Publication of researchs
Coffee break
Certificate of participation
Participation form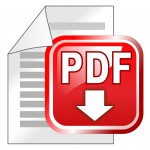 Important deadlines
Sending abstracts: 15/ 01/ 2020
Complete works:  30 /01/ 2020
Power point presentations: 5/02/ 2020
Languages
Arabic, French or English
Visa
Please apply for a visa 30 days before the date of congress
Contact:
1-      EuroArab Union of Geomatics
Address: 112 rue Radhia Hadded. 1001 Tunis, Tunisie.
Email geoconf2@gmail.com , atignassociation@gmail.com
Phone: + 216 71 24 56 92 ; WhatsApp    + 216 21 91 22 95 ; + 216 50 92 29 12
2-     French Organization for Scientific and Cultural Exchange: aecsfmmo@gmail.com